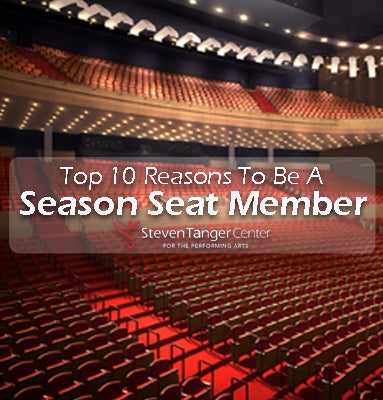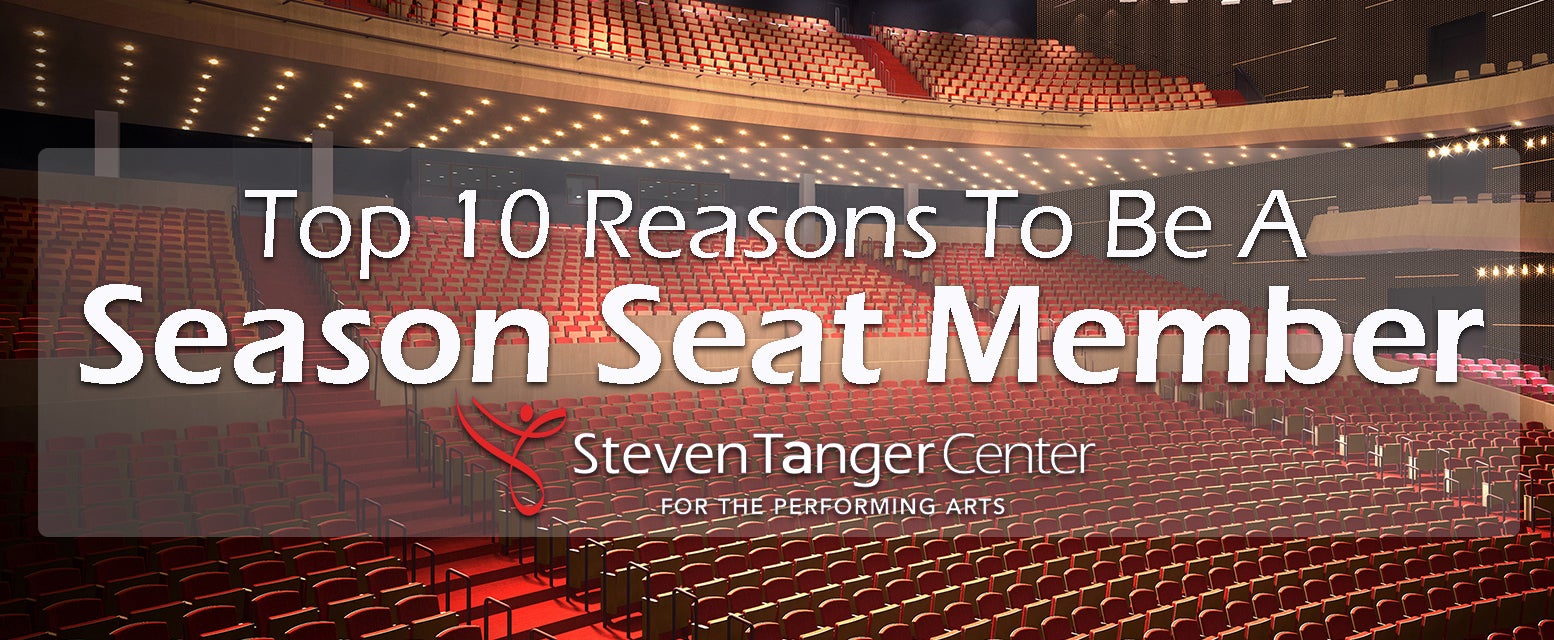 Top 10 Reasons to be a Broadway Season Seat Member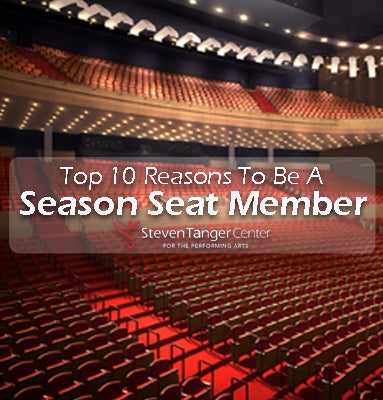 Now is the time to get in line to become a Season Seat Member for the inaugural Broadway season at Tanger Center! Below you'll find a few reasons to consider becoming a member.
1. Who doesn't love a Broadway show?
No need to go to NYC to see your favorite Broadway shows, they're coming right here to the Triad!
2. Be captivated by the talent.
Sometimes the show you will love the most will be the one you knew the least about! You may miss them without this membership package.
3. You get the best seats.
The earlier you join, the sooner you can reserve your spot in line for the soon to be announced 2020/2021 Inaugural Season.
4. Save that coin.
Save money by buying season tickets in advance. Also, be protected from ticket price increases as the shows get closer.
5. Be amazed by the sounds.
Don't you want to be captivated by the arts in one of the most high-tech, state-of-the-art theaters in the country?
6. Don't miss out on highly anticipated shows!
Many of the shows coming in 2019 are highly anticipated and will sell quickly, so don't miss this opportunity to be one of the first to reserve your seats.
7. A guaranteed date night!
Together, you and your significant other can anticipate the best shows! You won't want to miss out on the memories you could make.
8. Skip the lines.
As a Season Seat Member, receive early alerts and purchase tickets before they go on sale to the public.
9. Get special privileges.
As a Season Seat Member, you'll get priority invites to special events throughout the season.
10. Be a part of HISTORY!
Be a part of the first ever Broadway season to come to the Steven Tanger Center for the Performing Arts.
Become a member today with your $100 deposit.