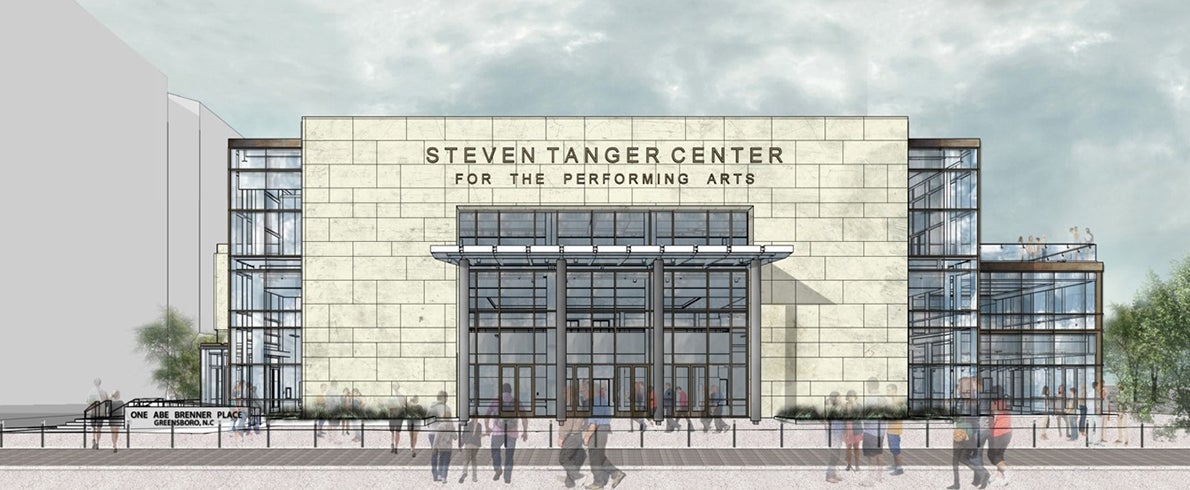 Wells Fargo commits $250,000 to Steven Tanger Center for the Performing Arts
Tuesday |
Feb
28
Wells Fargo commits $250,000 to Steven Tanger Center for the Performing Arts
View All News
"Wells Fargo is proud to support the Tanger Center," said Pete Callahan, regional head of Commercial Banking for Wells Fargo. "This connects directly with the vision and values of our company. We take pride in supporting Greensboro, as well as the arts and culture in our local communities. Our goal is to help build strong and vibrant communities, improve the quality of life, and make a positive difference."
Wells Fargo joins additional corporate leaders that support the Tanger Center, including Lorillard, Inc., VF Corporation, Ecolab, Lincoln Financial Group, Morrisette Paper Co., NewBridge Bank, Bank of North Carolina and CityView Apartments, as well as area foundations such as the Bell Foundation, the Joseph M. Bryan Foundation of Greater Greensboro, Phillips Foundation, The Cemala Foundation, Tannenbaum-Sternberger Foundation, Zeist Foundation, Toleo Foundation and the Cone Mills Charitable Fund.
"We are so appreciative of this latest show of generosity from our corporate community. Wells Fargo continues to demonstrate the overwhelming, continuing support for this project," said Kathy Manning, who is leading the Tanger Center's private fundraising efforts.
To date, the Tanger Center has received more than $35 million in commitments, making the project the largest public-private partnership in Greensboro's history. The Community Foundation, which is assisting volunteer fundraisers who are seeking gifts from the private sector, intends to wrap up the Tanger Center's major gifts campaign by May 1.
Wells Fargo's gift is the latest sign of continuing momentum for the Tanger Center project. Earlier this month, the Greensboro City Council approved an agreement between the city and The Community Foundation on matters including the design, construction and long-term oversight of the center.