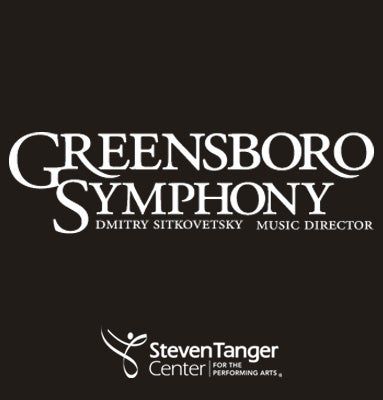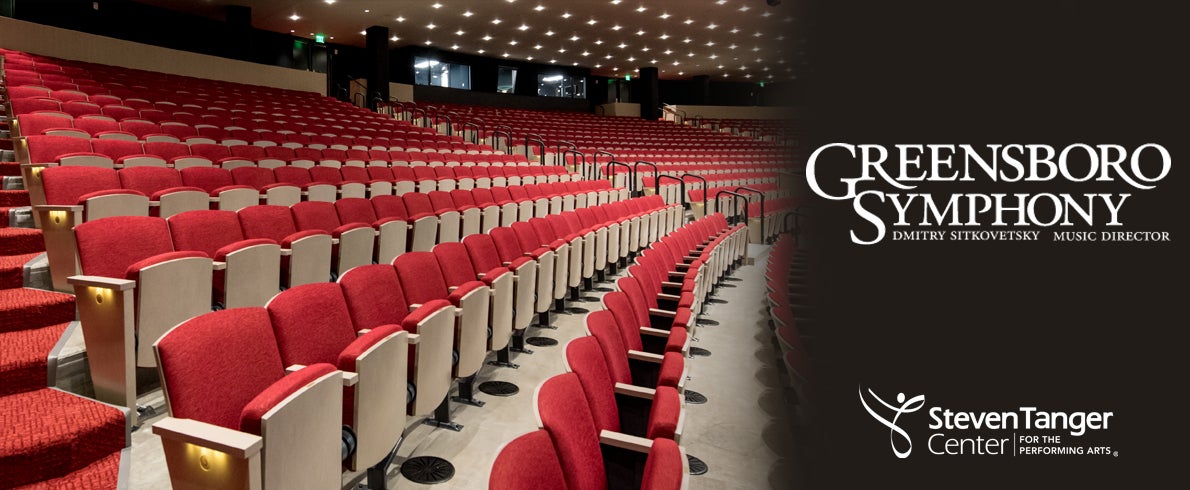 The Greensboro Symphony Orchestra Announces New Music Director Candidates
Monday |
Nov
07
The Greensboro Symphony Orchestra Announces New Music Director Candidates
View All News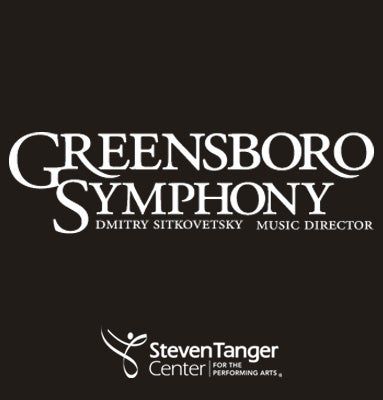 After an extensive survey of its member musicians, as well as a deeply engaging online interview process, the Greensboro Symphony (GSO) has narrowed down a long list of phenomenally talented conductors to seven finalists. They are: Robert Moody, Donato Cabrera, Leslie Dunner, Jacomo Bairos, Christopher Dragon, Rei Hotoda, and Chelsea Tipton. Search Committee Chair Garson Rice says of the search that "The candidates are all outstanding conductors and equally as important, accomplished musicians, and were chosen – working closely with our own musicians – based on their potential to continue building an excellent rapport and culture within the community through relevant programming, general demeanor, and an ability to foster consensus with the board and musicians." The GSO is pleased to welcome each of these exciting and diverse candidates to Greensboro for the 2023-24 season when they will each conduct a Masterworks concert of their own design.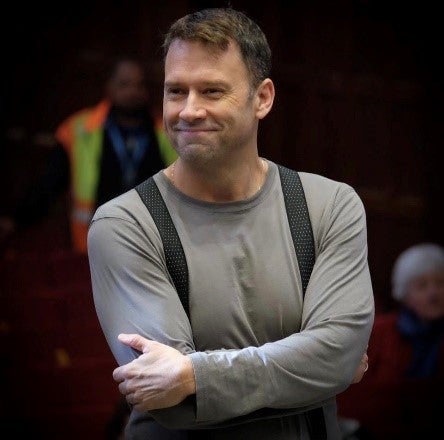 Robert Moody is in his 6th season as Music Director of The Memphis Symphony Orchestra and 17th season as Music Director of Arizona Musicfest. Under his artistic leadership, the Memphis Symphony has experienced exponential growth in programming, recording, new commissions, and endowment growth to over $25 million.
Formerly the music director of the Portland Symphony, as well as the nearby Winston Salem Symphony, Moody has previously conducted many of the major orchestras of the world, including the Chicago Symphony and Los Angeles Philharmonic. In addition, he has held conducting positions with the Phoenix Symphony, Evansville Philharmonic, Santa Fe Opera, Brevard Music Center, New York City Youth Orchestra, and Landestheater Linz.
A South Carolina native, Moody holds degrees from Furman University (voice and cello) and the Eastman School of Music, where he earned his conducting degree with Donald Neuen. He is a Rotarian and has served on the boards of AIDs Care Services, Winston-Salem YMCA, WDAV Classical Radio, and the Charlotte Master Chorale. Moody and his partner, organist Jimmy Jones, live in Memphis with their two dogs and one cat. Moody is an avid runner, swimmer, history buff, "Jeopardy!" addict, and snow-skier. Mr. Moody will conduct the first Masterworks concert of the season on Saturday, October 7, 2023.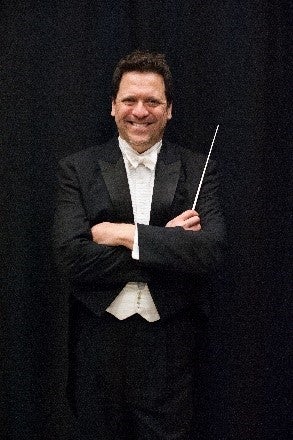 Donato Cabrera is the Music Director of the California Symphony and the Las Vegas Philharmonic, and has served as the Resident Conductor of the San Francisco Symphony. Since Cabrera's appointment to the California Symphony in 2013, it has reached new heights of inclusivity—pleasing newcomers and loyalists alike. Cabrera has also greatly changed the Las Vegas Philharmonic's concert experience by hosting engaging and lively pre-concert conversations with guest artists and composers, and by creating the Spotlight Concert series which features the musicians of the Las Vegas Philharmonic in intimate chamber music performances.
Cabrera is continuously championing contemporary music and living composers. He co-founded the New York-based American Contemporary Music Ensemble (ACME), which is dedicated to the outstanding performance of masterworks from the 20th and 21st centuries. Awards and fellowships include a Herbert von Karajan Conducting Fellowship at the Salzburg Festival and conducting the Nashville Symphony in the League of American Orchestra's prestigious Bruno Walter National Conductor Preview. Donato Cabrera was recognized by the Consulate-General of Mexico in San Francisco for his contributions to promoting and developing the presence of the Mexican community in the Bay Area. Mr. Cabrera will conduct the second Masterworks concert of the season on Saturday, November 18, 2023.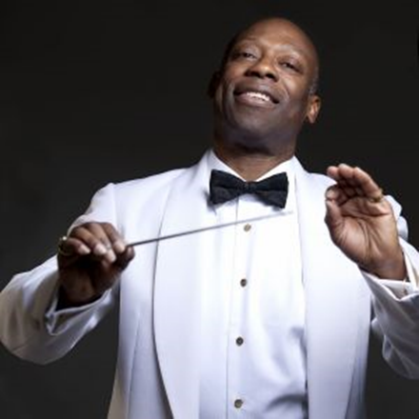 Leslie Dunner is currently conductor of the Interlochen Arts Academy Orchestra. He is also interim artistic director of the South Shore Opera Company, where he has been music director since 2014, and resident conductor of New Jersey's Trilogy: An Opera Company since 2018. His stirring performances with the Long Beach Opera of Anthony Davis' historical work The Central Park Five received the 2020 Pulitzer Prize in Music.
Dunner served as music director for the symphony orchestras of Annapolis, Dearborn, and Nova Scotia. He spent eleven seasons at the Detroit Symphony Orchestra, first as assistant, then associate, and finally as resident conductor. Besides holding principal conducting positions at the Dance Theatre of Harlem, Harlem Festival Orchestra, and Louisville Ballet, he undertook a season as interim music director of the Orquesta Filarmónica de Jalisco in Guadalajara, Mexico. Dunner's guest engagements with major orchestras include two years with the Chicago Symphony and five with the New York Philharmonic as cover conductor. In addition, he has appeared with major orchestras all over the world.
The first American prize-winner in the Arturo Toscanini International Conducting Competition, he is also a recipient of the Leonard Bernstein American Conductors Award and the NAACP's James Weldon Johnson and Distinguished Achievement Awards. Mr. Dunner will conduct the third Masterworks concert of the season on Saturday, January 13, 2024.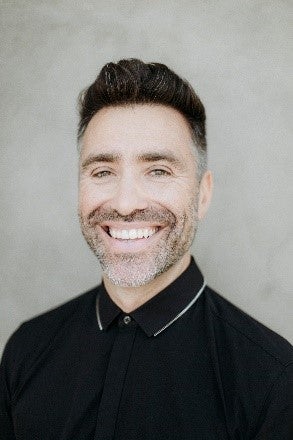 Jacomo Bairos is a Portuguese-American conductor and producer who pushes the boundaries of traditional orchestral repertoire by fusing musical genres, collaborating and commissioning a wide array of compelling and diverse artists, and rethinking the orchestra's impact within all communities. Bairos works with some of the world's greatest orchestras and institutions. Recent and returning engagements include the San Francisco, St. Loius, Atlanta, Houston, and Singapore Symphonies, as well as the Boston Pops, Metropol Orkest, and Cincinnati Pops to name a few.
A graduate of The Juilliard School in music performance, Bairos has performed, recorded, and toured with world-class symphonies as a Tubist. He subsequently attended the Peabody Institute for orchestral conducting, studying with Gustav Meier among many others. Mr. Bairos collaborates with and commissions original works for some of today's most prolific, Grammy award-winning artists and soloists. Recent collaborators include new concerto commissions for J'Nai Bridges and Anthony McGill, as well as performances with artists including Aaron Diehl, and Conrad Tao.
Bairos is both a Chopra-certified meditation instructor and an RYT 200 Yoga Alliance teacher as well as the creator and host of the podcast Nu Deco "Unfiltered". Bairos divides his time between his homes in Miami Beach, Florida and Lisbon, Portugal. He will conduct the fourth Masterworks concert of the season on Saturday, February 24, 2024.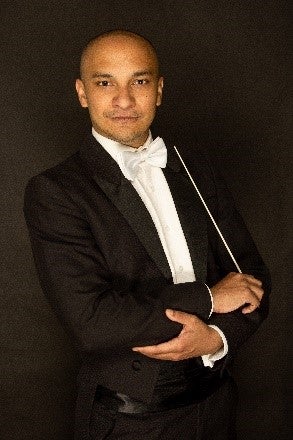 Christopher Dragon is currently Resident Conductor for the Colorado Symphony. He  joined the orchestra in the 2015-16 Season as Associate Conductor — a position he held for four seasons. For three years prior, Mr. Dragon held the position of Assistant Conductor with the West Australian Symphony Orchestra. As of the beginning of the 2019-20 season, he is Music Director of the Wyoming Symphony.
Mr. Dragon works regularly in Australia and has guest conducted the Sydney, Melbourne, Adelaide and West Australian Symphony Orchestras. His 2015 debut performance at the Sydney Opera House with the Sydney Symphony Orchestra was released winning an ARIA the following year. Mr. Dragon's international guest conducting includes the Orquestra Sinfônica de Porto Alegre, the San Diego Symphony Orchestra, and the New Zealand Symphony Orchestra. He has also conducted at numerous festivals including the Breckenridge and Bangalow Music Festivals, with both resulting in immediate re-invitations. Dragon conducted Wynton Marsalis' Swing Symphony as part of the Perth International Arts Festival alongside Wynton Marsalis and Jazz at the Lincoln Center Orchestra in 2016.
Dragon began his conducting studies in 2011 and was a member of the prestigious Symphony Services International Conductor Development Program in Australia. He has studied with numerous distinguished conductors. Mr. Dragon will conduct the fifth Masterworks concert of the season on Saturday, March 16, 2024.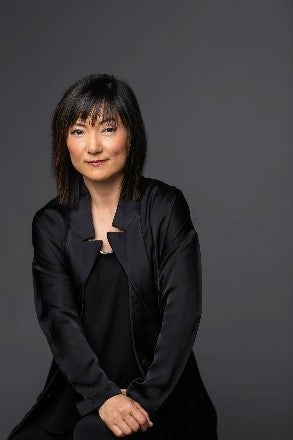 Rei Hotoda has been hailed as an inexhaustible dynamo with a deep commitment to reimagining the 21st century concert experience. Her success as the Music Director of the Fresno Philharmonic since 2017, has resulted in the extension of her tenure through the 2025 season. She has worked tirelessly to build first-time and unique connections with the Fresno community with an eye toward reaching different audiences with a new music concert series, Proxima, and special concerts at Bitwise South Stadium. She has reimagined the pre- and post-concert experience by creating the ever-popular Green Room and Stay Tuned series.
Ms. Hotoda has appeared as a guest conductor with many of today's leading ensembles, including the Symphony Orchestras of Baltimore, Chicago, St. Louis, Dallas, Detroit, Toronto, Winnipeg, Hawaii and Utah as well as the Civic Orchestra of Chicago, among others. Her interpretations of such epic centerpieces of the classical canon such as Shostakovich's Symphony No. 8 and Britten's War Requiem, make her one of the most sought-after conductors of today. She is a tireless advocate for the music of our time, and most recently conducted the world premieres of Kevin Day and Dinuk Wijeratne to much acclaim. Rei Hotoda will conduct the sixth Masterworks concert of the season on Saturday, April 6, 2024.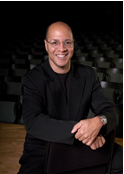 Chelsea Tipton served as Resident Conductor of the Toledo Symphony Orchestra for seven seasons and was Associate Conductor of the Savannah Symphony Orchestra for four seasons. He is currently in his fourteenth season as Music Director of the Symphony of Southeast Texas and eighth season as Principal Pops Conductor with the New Haven Symphony Orchestra. As a sought-after guest conductor, Tipton has appeared with numerous major orchestras including the Cleveland Orchestra, National Symphony Orchestra, Detroit Symphony, and Pittsburgh Symphony.
During the summer of 2011, when he was chosen to accompany Sting on an extensive European tour covering fifteen countries, Tipton prepared and rehearsed the musicians of nineteen different orchestras. In November 2021, Sting and Tipton reunited for a special show with his hometown orchestra, the Greensboro Symphony Orchestra.
The Atlanta Symphony Orchestra recognized Tipton with its first annual Aspire Award. Another highlight of Maestro Tipton's career transpired when he served as conductor for the memorial concert celebrating the life of Former President George H. W. Bush with the Houston Symphony Orchestra. In April of 2022, Tipton was invited to perform at the world-famous Apollo Theater in New York City with the American Composers Orchestra, presenting new music by African American composers and various featured guest artists. Mr. Tipton will be conducting the seventh and final Masterworks concert of the season on Saturday, May 11, 2024.
The search committee was comprised of past and present GSO Board members, musicians, and staff. The members were as follows: Peggy Follin, Board and Guild Member, Laura Green, Board Chair, Charles Calkins, Board Chair Elect, Corey Williams, Board Member, Bert Davis, Board Member/Endowment Treasurer, Clifford Thompson, Board Member/Secretary, Marjorie Bagley, Concertmaster, Anna Lampidis, Oboe 2/English Horn, Wiley Sykes, Principal Percussion, Brian French, Principal Trombone, Doug Boike, Past Board Chair, Bob Klepfer, Past Board Chair, Garson Rice (Committee Chair), Past Board Chair, Sheila Cauthen Director of Marketing and Sales, Chris Eaton, Director of Development and PR, and Lisa Crawford, President & CEO.