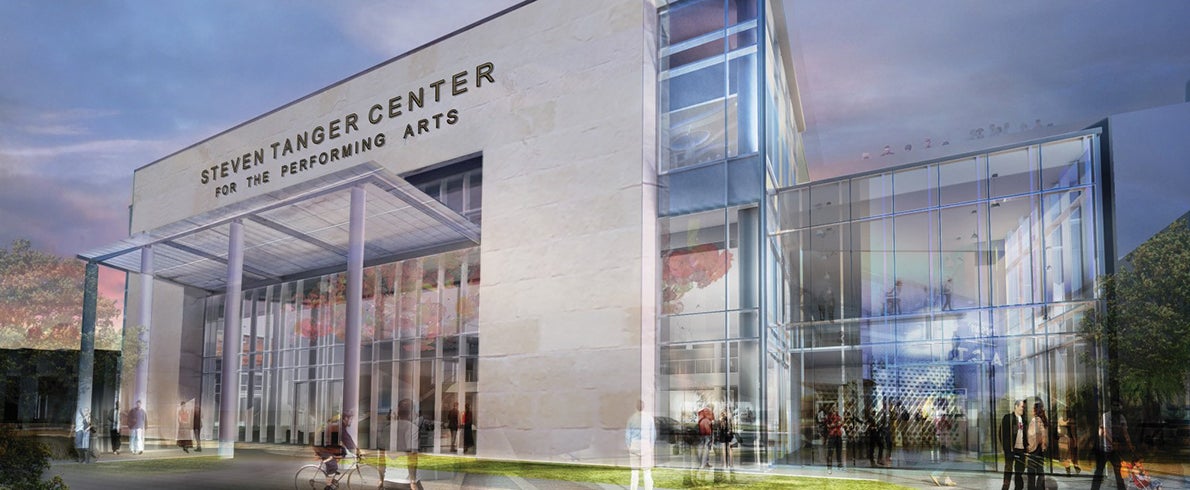 Phase I Construction of Tanger Center underway
Phase I of construction for the Steven Tanger Center for the Performing Arts has begun.

Components of Phase I include excavation, grading and utility work on the site of the Tanger Center at the corner of North Elm and Bellemeade Streets in downtown Greensboro.

The contractor for Phase I is Greensboro-based D.H. Griffin Companies. After initial bids were rejected and Phase I was rebid, D.H Griffin was awarded the project with the low bid of $1,220,750, which was more than $1 million less than the initial bid for Phase I. Phase I is scheduled to be completed by October 31.

Conceived as a 3000-seat multipurpose performance venue, The Steven Tanger Center for the Performing Arts is projected to host more than 150 events per year and will be managed by the staff of the Greensboro Coliseum Complex.
The Tanger Center will host a diverse variety of events including touring Broadway productions, concerts, Guilford College's Bryan Series, Greensboro Symphony Orchestra performances, comedy shows and all types of family entertainment.

H3 Hardy Collaboration Architecture, one of the country's premier designers of public spaces, has been selected as the project's Design Architect and Rosser International Inc., has been named the Lead Architect. The design team will also include Triad-based firms Moser Mayer Phoenix Associates of Greensboro and Walter Robbs Architecture of Winston-Salem.