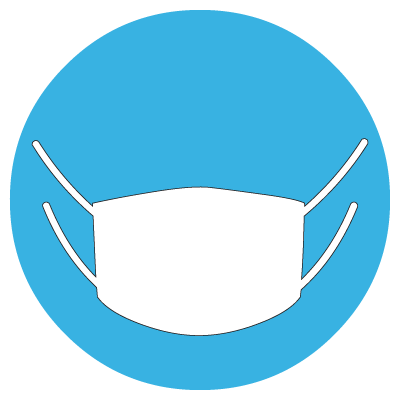 Face Coverings
Please make sure to bring a mask with you to all performances
Certain shows and Broadway performances will require masks to be worn while in the seating area.
Face coverings with openings, holes, or visible gaps will not be permitted.
The following shows will require face coverings:

Dear Evan Hansen
Come From Away
RENT
Disney's The Lion King
The Simon & Garfunkel Story: Patrons seated in the PIT for this show will be required to wear masks for the duration of the show, and show proof of vaccination against COVID-19.
Hamilton

For the above shows, food and beverage is allowed in the seating area. Masks can be lowered to actively eat or drink but must be worn properly at all other times.
Note: Beverages and concessions may be required to be consumed in the lobby if not allowed in the house by certain shows. Pre-event emails and other notices will be made prior to your show.