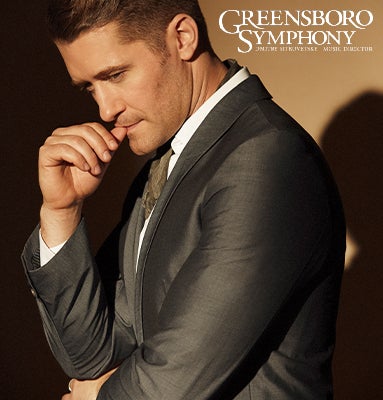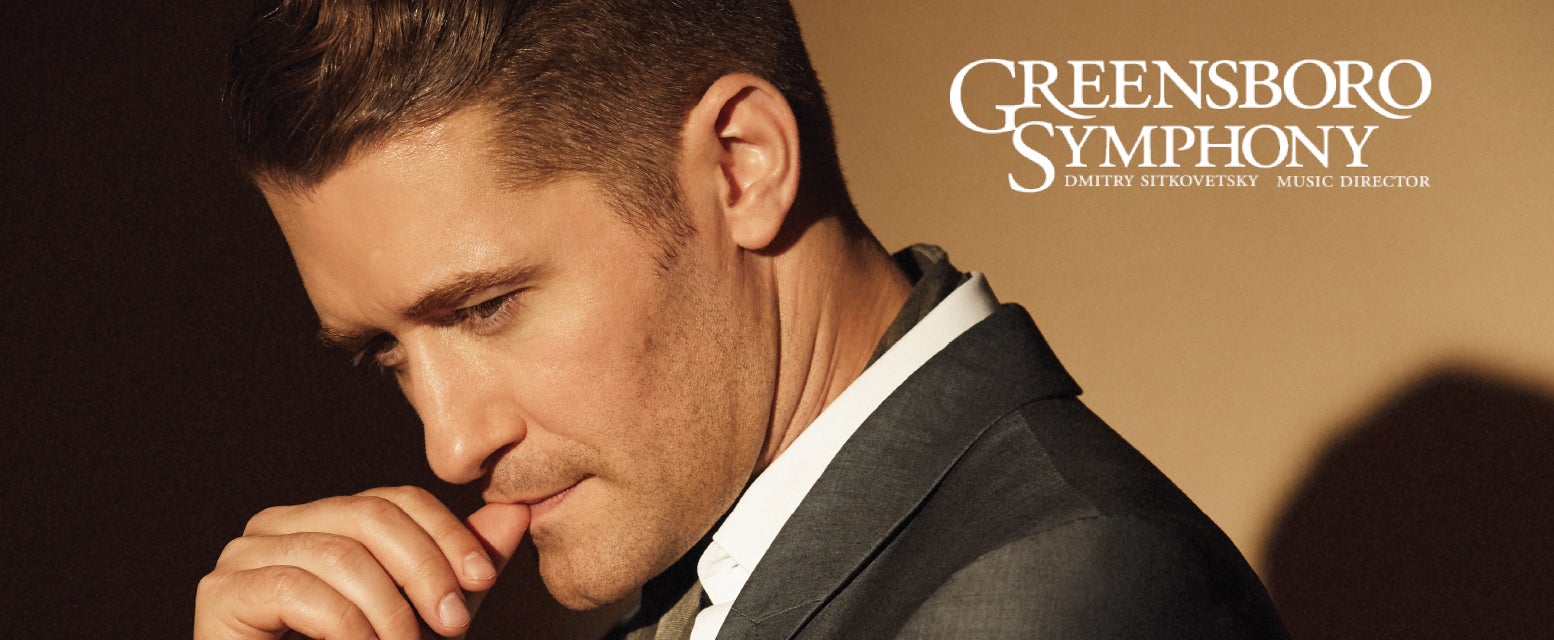 Greensboro Symphony Orchestra presents An Evening with Matthew Morrison
Tuesday |
Oct
12
Greensboro Symphony Orchestra presents An Evening with Matthew Morrison
View All News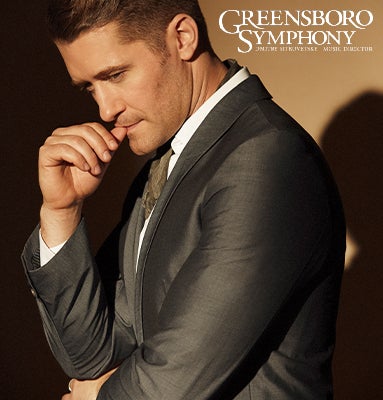 Known for his silky voice and impressive dancing, the Greensboro Symphony Orchestra (GSO) is proud to present an evening of sophisticated entertainment provided by Matthew Morrison. Join the GSO for An Evening with Matthew Morrison at 8:00 pm on November 6th, 2021, at the Steven Tanger Center for the Performing Arts.
Star of stage and screen, Matthew Morrison has been called a "triple threat" for his exceptional singing, dancing, and acting talent and is a Tony, Emmy, and Golden Globe awards nominee. While perhaps best known for his central role as Mr. Schuester on the television show Glee, Morrison made his debut on Broadway as a teen and scored his first big break originating the role of Link Larkin in Hairspray. He has since appeared in The Light in the Piazza, the 2008 revival of South Pacific, and in the lead role of J.M. Barrie in Finding Neverland.
In addition to his work on stage, film, and television, Morrison has released three albums, including a self-titled debut featuring Sting, Elton John, and Gwyneth Paltrow. In 2020, he released Disney Dreamin' with Matthew Morrison, featuring a selection of favorite Disney classics. He also served as one of three dance captains on Simon Cowell's BBC One competition series, The Greatest Dancer, and has guest-starred on CBS' The Good Wife and Grey's Anatomy.
Called "a hard-driving musical frontiersman" by the New York Times, Matthew Morrison is sure to light up the stage and provide a fantastic evening for all. Join the Greensboro Symphony and conductor Chris Walden, who has arranged for such stars as Michael Bublé and Diana Krall, on November 6th, 2021, for An Evening with Matthew Morrison!
Who: Matthew Morrison
Greensboro Symphony Orchestra
Chris Walden, conductor
What: Tanger Outlets POPS Series – An Evening with Matthew Morrison
When: Saturday, November 6th, 2021 at 8:00 pm
Where: Steven Tanger Center for the Performing Arts
300 North Elm St., Greensboro, NC 27401
Tickets: greensborosymphony.org / TangerCenter.com / ticketmaster.com /
GSO Box Office: 336-335-5456 x224
Price*: $80, $65, $50, $35
*Fees not included.
Concert Sponsor:
About the Greensboro Symphony:
Founded in 1959, the Greensboro Symphony Orchestra strives to enrich the cultural life of Greensboro and surrounding areas with the highest quality music and music education programs. This nonprofit organization impacts tens of thousands of lives annually by presenting concerts, special events, and targeted educational opportunities for students in four North Carolina counties - one of the largest suites of music education programs among Southeastern orchestras.