Broadway Season Package Pricing
The pricing below is for season seat packages to all six shows on the 2020-21 Broadway season.
Please note that tickets to individual shows will be announced at a later date.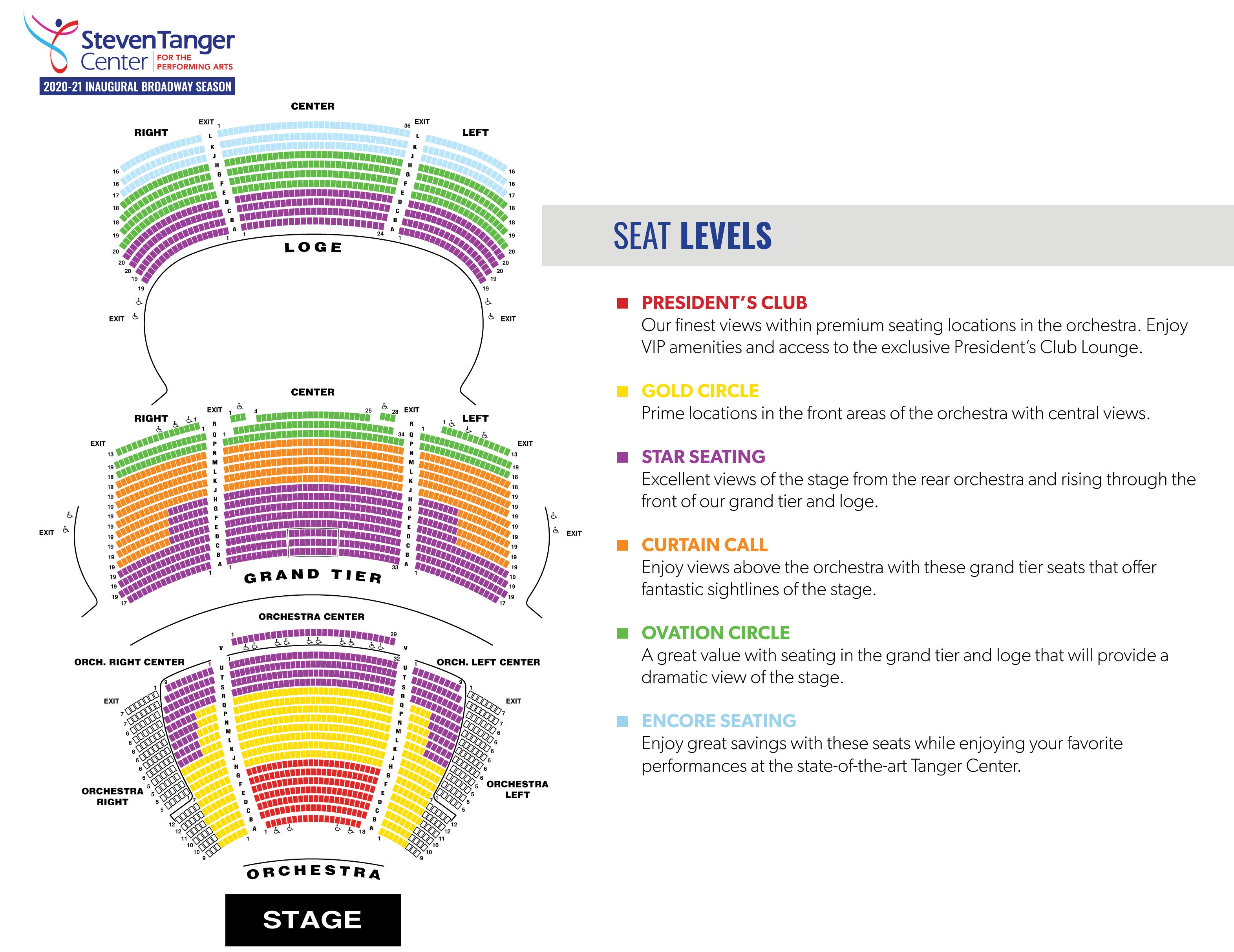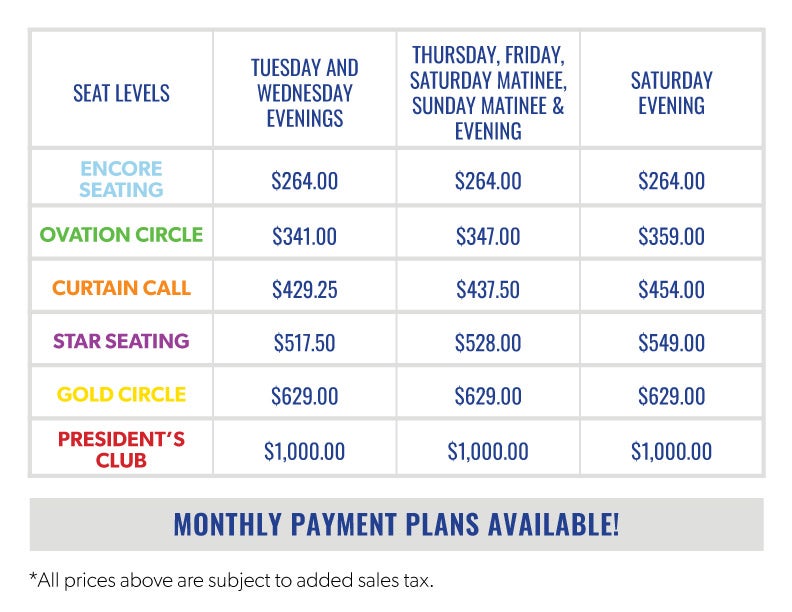 Should you need it, you can find a description of both the seating map and 20-21 Broadway season pricing here. Should you need further assistance, please feel free to contact us.